What's new pussy cat? Well we have just completed the FREE Bug Collectors Case Stitch Along! This means that you can download the free embroidery pattern and get instant access to all of the stitch along videos!  – Read More + Grab Yo' Pattern HERE!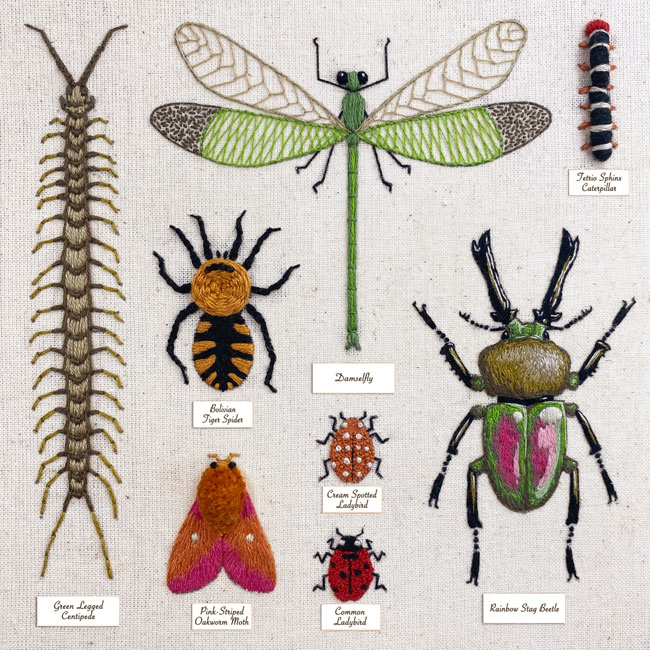 Hi I'm Scarlett, I stitched my first embroidery at 8 with the help of my nan! I'm a mum of one grumpy teenager and two naughty sausage dogs and I am obsessed with designing and stitching gothic and quirky modern embroidery! Thank you all my lovelies for joining me in my quest to goth up contemporary embroidery. I have a number of awesome freebies dotted around this site so check out the 'SHOP' the 'Framing Tutorial' and the all important 'Free Goody Bag'! 🖤
I have a FREE embroidery pattern for you! The Bug Collectors Case with its stitch along videos and a host of cool stitches to learn!